2013 ING New York City Marathon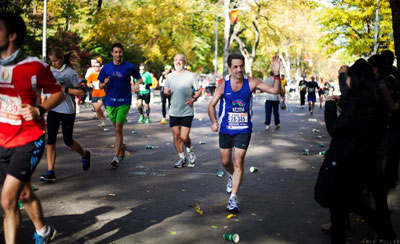 Champions of Discovery is supporting the very doctor who treated Ryan and inspired the formation of this charity, Dr. Keith Benkov, as he runs the ING New York City Marathon on November 3, 2013 to raise funds for his continued efforts to help kids suffering from IBD. Please read the note from Dr. Benkov below and consider making a donation to support the life-changing work he is doing at the Children's IBD Center at Mount Sinai hospital.
A note from Dr. Benkov:
Exciting things are happening at the Children's IBD Center as we continue to strive to sustain our mission to deliver extraordinary care, provide education, and to better understand the illness through relevant research. As I prepare to run my 28th NYC Marathon and my 8th consecutive marathon as part of Team IBDkids, I really want to focus on two specific projects that will greatly add to the clinical care and research that we do. I am hoping that our many supporters will appreciate being able to contribute to the project that has the most meaning for them.
Both projects utilize our most important resource, namely our patients and their families. In the last 18 months, we have become increasingly involved in multicenter networks that focus on the outcome of the illness and well as quality improvement in how treatment is done. It is very important to us that we participate in as many of these networks as possible as we believe every patient's outcome should be correlated with clinical information, genetic information, treatments, and other important information from other centers. By doing this, we can start to predict how the illness behaves, what is the best treatment, and what can be expected. It is very important that we as a center make this contribution. The other significant development is that as more patients are coming to the center, we have to ensure an optimal experience and treatment on all levels.
Project One is to add a Research Coordinator to our staff to enable our clinical research to continue to grow. We have begun to engage in more collaborative research efforts and would like to participate in more clinical trials. This requires a coordinator to interact with patients, ensure protocols are in place and adhered to, track data, and handle the requirements of institutional research review boards.
Project Two is to add a Patient Advocate to our staff, who will be someone to investigate and look after the patient's overall well-being. There are many areas in which a patient advocate could help such as helping with necessary accommodations at school, facilitating networking among parents, and assisting in negotiating with insurance and pharmaceutical companies.
We are very grateful to Champions of Discovery for assisting us with the administrative part of these two projects. This organization was founded by two motivated, generous and capable teens – Ryan, a patient of the Children's IBD Center at Mount Sinai, and his sister, Morgan. They have made a huge difference in supporting and pushing forward the work done by the Center to help families manage life with IBD while we expand our knowledge of the disease and seek a cure through research.
Please click on the link in the menu at the top of this page to donate and select the project that you choose to support. I cannot thank you enough for your generous support as it means the world to so many kids, teenagers and their families.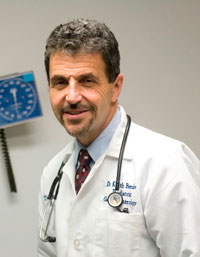 Thank you,
Dr. Keith Benkov